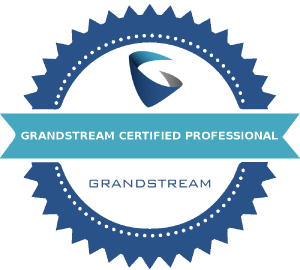 Grandstream Partners
We have teamed up with Grandstream to provide our clients with a feature packed, reliable and cost effective telephone solution. We offer a range of desk, cordless and reception phones as well as a softphone app which has the ability to make and receive calls on any Android device, anywhere in the world. In order to ensure we can provide the most cost effective solution for your business we have both an on premise and a cloud version.
Contact us for more information.
Grandstream Networks Enterprise IP Phones
Carrier-Grade IP Phones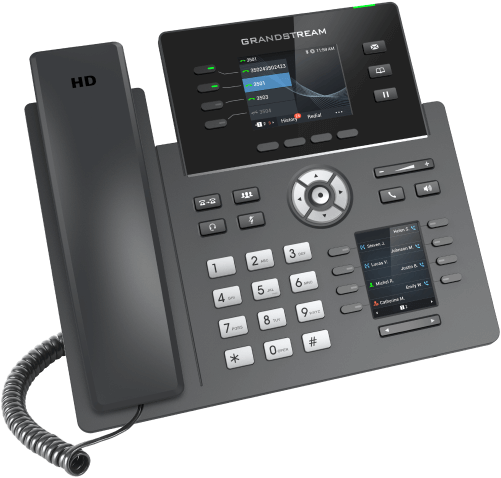 The Grandstream GRP2600 series are carrier-grade IP phones specifically designed for mass deployment. Featuring a sleek new design, this series of next generation IP phones create a reimagined user experience with powerful feature options and unified firmware. The GRP2600 series have been designed specifically for high volume markets and offer an easy to use and easy to deploy platform which includes next generation features for high end users.
High End IP Phones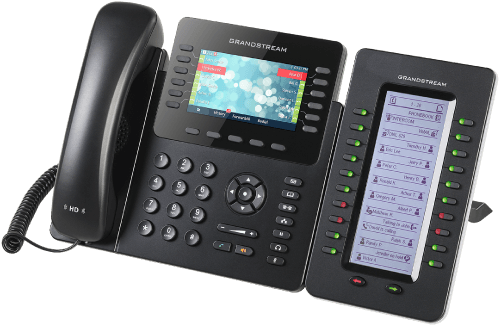 The Grandstream GXP2100 series is composed of high end IP phones designed specifically for users that handle large volumes of calls, require multiple lines or make use of advanced features. The series offers best in class high definition call quality, sharp displays, superb designs and all the features you would expect from a flagship phone. The GXP2100 range is ideally suited to receptionists, administrators, sales staff and other call intensive roles.
Extension Modules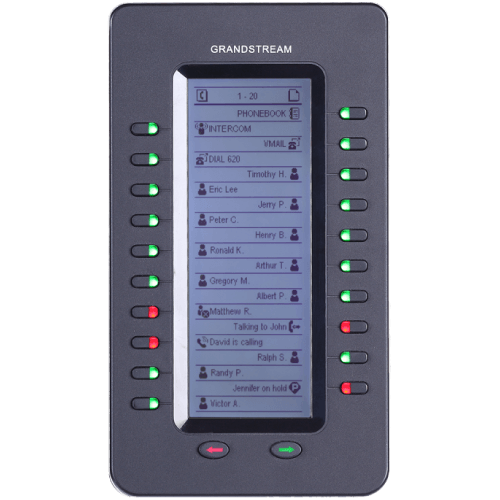 Receptionists, executives and other high volume users need the ability to monitor extensions and quickly transfer calls. The Grandstream extension modules allow the operator to clearly and efficiently monitor and dispatch multiple incoming calls. The GXP2200EXT has dual coloured speed dial/BLF keys to maximize productivity.
Mid-Range IP Phones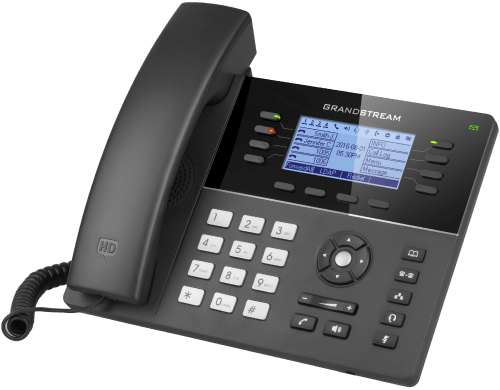 The Grandstream GXP1700 series of devices are powerful mid-range IP phone combining sleek design with extensive features and all for a competitive price. The GXP1700 series feature great call quality, personalised ring tones and ring back tone music along with local weather services. The mid-range phones also come with a Kensington Security Slot – one of the most popular anti-theft devices on the market.
Basic IP Phones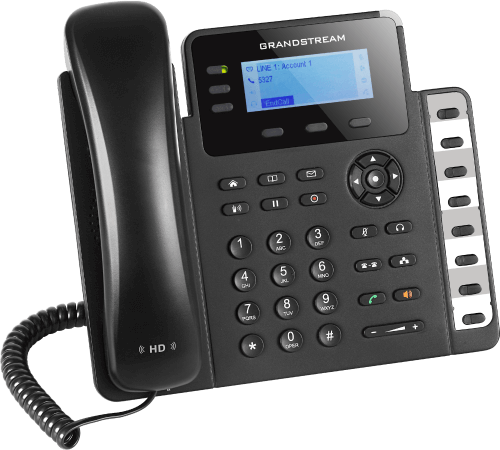 The GXP1600 range of products are focused primarily on low to medium call volumes. Basic IP phones provide simple, straight forward communication without many of the advanced features found on the high end models. Basic IP phones are designed to offer the great quality you would expect from Grandstream but for low volume/low feature situations, like those often found in warehouses, hotel rooms and information booths or any other low volume/low feature situation whilst still offering great quality.
Softphone App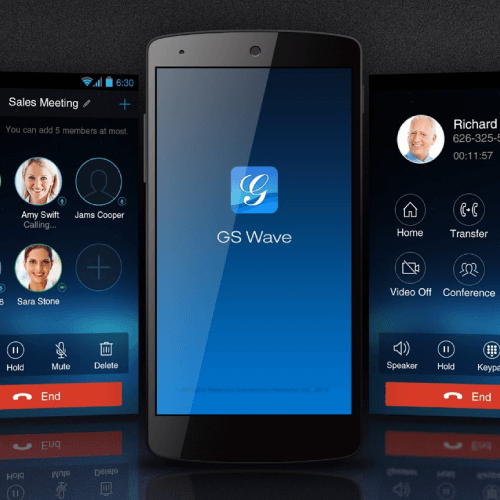 Grandstream Wave is a FREE softphone application for any Android or iPhone mobile phone. The app allows your users to keep in touch with their business and residential accounts when they are working remotely or travelling. The software integrates with up to 6 SIP accounts and supports essential features such as 6 way conferencing, video calls and 24 virtual Busy Lamp Fields. Grandstream Wave integrates with Grandstreams IP PBXs such as the UCM6200 or the UCM6510 for even more powerful network utilisation.
DECT Cordless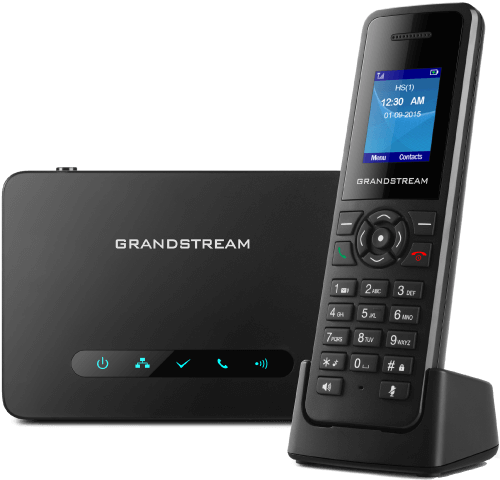 The Grandstream DP700 series of DECT Cordless phones allow users the freedom to leave their desks and move through their environment, be it a warehouse, retail store or residential home. A mobilized VoIP system can greatly increase efficiency and productivity allowing workers to become untethered from their desk.